Alanna Cabrero Nutrition
based in brooklyn. available all over.
virtual counseling.
My Style
My philosophy is simple. I believe that if you truly make an effort to eat healthy foods, exercise, and incorporate self-care and joy into your life 51% of the time, the other 49% will naturally fall into place (even if it's not "perfect"). Bottom line: We can strive to eat well MOST of the time, not ALL the time.
I've never liked extremes. I don't believe in excluding foods (if not necessary), having everything liquefied, or never ever ever having sugar again. I don't think that's real. I believe in a healthy medium. This way of thinking has allowed me and my clients to reach our goals, enjoy food, and (surprise, surprise) enjoy THE PROCESS.
A few other things you should know about my approach:
I will explain WHY certain foods make you feel dazed and confused or energized and elated. I will not keep you in the dark. By the end of our work together, you will have a better understanding about the foods you eat (or don't eat).

We are striving for healthy habits, not short-term diets. A habit is an acquired, almost involuntary, behavior pattern. Imagine how freeing it would be if healthy habits were as ingrained as brushing your teeth in the morning?!

I will provide dietary guidelines and suggestions based on what you are already doing. I am not in the business of turning your life upside down. I am interested in creating healthy habits that will be EASY to integrate into YOUR lifestyle. Hence why I call myself the @LazyNutritionist.

There is NO finger pointing in my programs. You shouldn't feel guilty or ashamed around food. I believe in focusing on the healthy habits you have already fostered and nourishing those that need a little extra help. We can do this together.

I will be your biggest cheerleader. No joke. I want you to succeed. I want you to enjoy eating without all the baggage. I KNOW you can do it!
When your food changes, everything changes! I promise.
Location
Based in Brooklyn. Available all over. Nutrition programs are virtual.
HOURS
Check out my schedule.
Languages
English, Spanish, & Spanglish!
I recently went to a ceremony where this beautiful sentence was shared between two loving people. And it made me cr…

https://t.co/GM6DRz8vLu

Love me some leftovers! Rice, peas, and lentils from the beg. of the week, cooked spinach with olive oil and sea sa…

https://t.co/U3CAwt440X

Banana chocolate muffins for the week! Easy snack or addition to breakfast. And so easy to make. Made a few tweaks…

https://t.co/x2OEoeU8yN
Credibility
I am originally from Cancun, Mexico. Prior to living in New York, my nutrition journey began in Washington, DC, where I attended American University for a B.S. in Health Promotion and two minors in Business and Dance (ex-Ballet dancer!). Soon after I became a Health Coach certified by Teachers College of Columbia University and the Institute for Integrative Nutrition. I completed a second B.S. in Nutrition and Food Science from Hunter College. I accomplished my dietetic internship with Sodexo at New York Hospital of Queens, while simultaneously finishing my Masters in Clinical Nutrition at New York Institute of Technology. I received Alpha Eta honors in Clinical Nutrition from NYIT.
These are the areas of nutrition I treat and am extremely passionate about:
gastrointestinal health - IBS, IBD (Crohn's, UC), Celiac, Reflux, bloating, constipation, diarrhea, etc

integrative nutrition - individualized nutrition/diet

living healthy with cancer

pediatric & family nutrition

weight management and body acceptance

intuitive eating and creating a healthy relationship with food

wellness
Credentials:
MS: Masters of Science in Clinical Nutrition, New York Institute of Technology

RDN: Registered Dietitian Nutritionist, Academy of Nutrition & Dietetics

CDN: Certified Dietitian Nutritionist, New York State

BS: Bachelors of Science in Nutrition & Food Science, Hunter College

HHC: Holistic Health Coach, Institute for Integrative Nutrition

BS: Bachelors of Science in Health Promotion and minors in Dance & Business, America University
Other:
Languages: English (fluent) and Spanish (fluent)

Public Speaking: NYU School of Medicine, Crohn's Colitis Foundation of America, Pediatric Brain Tumor Foundation, New York Health & Racquet Club, Woman to Woman Support Group, Gilda's Club, Rheumatoid Arthritis Foundation, Center for Survivor Wellness, The Latino Commission on AIDS

Publications: Everyday Health, Women's Health Magazine, Muscle and Fitness, Healthy Hand, Max Sports & Fitness, Metro, Fresh Direct

Contributing Author: There's gotta be a way to feel better than this! Children with Cancer Offer Advice By Rooney & Mansfield

Completed a Cognitive Behavior Therapy (CBT) on Weight Loss & Maintenance at the Beck Institute

Memberships: Academy of Nutrition and Dietetics, Society for Integrative Oncology, Greater New York Dietetic Association
Work Experience:
(2012-Current) Founder and CEO Alanna Cabrero Nutrition, PC

(2016-2019) Head gastroenterology dietitian at NYU Langone Ambulatory Care Center

(2016-2018) Affiliate Registered Dietitian at NYHRC

(2009-2016) Adult and pediatric oncology dietitian and research nutritionist at Columbia University Medical Center

(2012-2015) Nutrition Program Director for NYHRC

(2010) Gastroenterology dietitian at Mount Sinai
Sessions 101
Each session/plan is tailored to your needs and goals. With continuing support, encouragement, accountability, progress reports, and possible tweaks in your plan, together we'll strive to build healthy habits that effortlessly integrate into your lifestyle.
How long are the sessions?
Initial sessions are 60-minutes and follow-up sessions are 30-minutes.
Where do we meet?
Alanna Cabrero Nutrition, PC is all about convenience, which is why the program is VIRTUAL. Most sessions are done over the phone, FaceTime, or Skype. We can talk on your lunch break, during your commute, or after your kid's bedtime. If it's scheduled 24 hours in advance, it's happening! Note: Initial consultations may be scheduled in person for an added cost (usually $50-100).
How frequent do we meet?
Frequency is determined by your goals and schedule. Generally, we talk every 2-3 weeks. You can purchase single sessions or packages.
Do you need to prepare anything before we start working together?
Prior to starting a nutrition session/plan, you will be asked to fill out an in-depth Confidential Initial Assessment. Be ready to answer questions about your lifestyle, nutritional habits, and medical health history. During the sessions, I would strongly suggest taking notes. .
You should expect to leave with your own program that may include most or all of the below:
medical nutrition therapy review of any clinical condition or diagnosis

assessment of your most recent labs

food allergies, intolerances, or dietary restrictions (vegan, paleo, etc)

meal planning, scheduling, and/or grocery lists

pre- and post-workout intake for optimal training and results

basics on physical activity guidelines

food evaluations including nutrient breakdowns

food preparation tips

pantry makeovers

portion control & calorie guidelines

cognitive behavior therapy techniques as they relate to weight management and maintenance

food labels, deciphering ingredients

mindful and emotional eating

tips on dining in and eating out

dietary supplements

managing alcohol consumption

healthy traveling, including on-the-go snacks

lifestyle considerations: movement, relationships (with people or food itself), stress, sleep, and finding a healthy medium
Do I accept health insurance?
No, unfortunately, I do not take insurance. However, I can provide a SuperBill, which you can present to your healthcare provider. The SuperBill includes the reason for your nutrition session, the time we spent together, and the amount you paid along with all my professional info. If your insurance provider covers nutrition sessions or if you have Flex Spending, they may reimburse part or all of the session cost. I would suggest calling your insurance provider for more info. If the cost is the ONLY THING that is deterring you from making a commitment to your health, please email me and we can talk about a payment plan.
Jump ahead to WORK WITH ME to learn more about the nutrition sessions/plan available.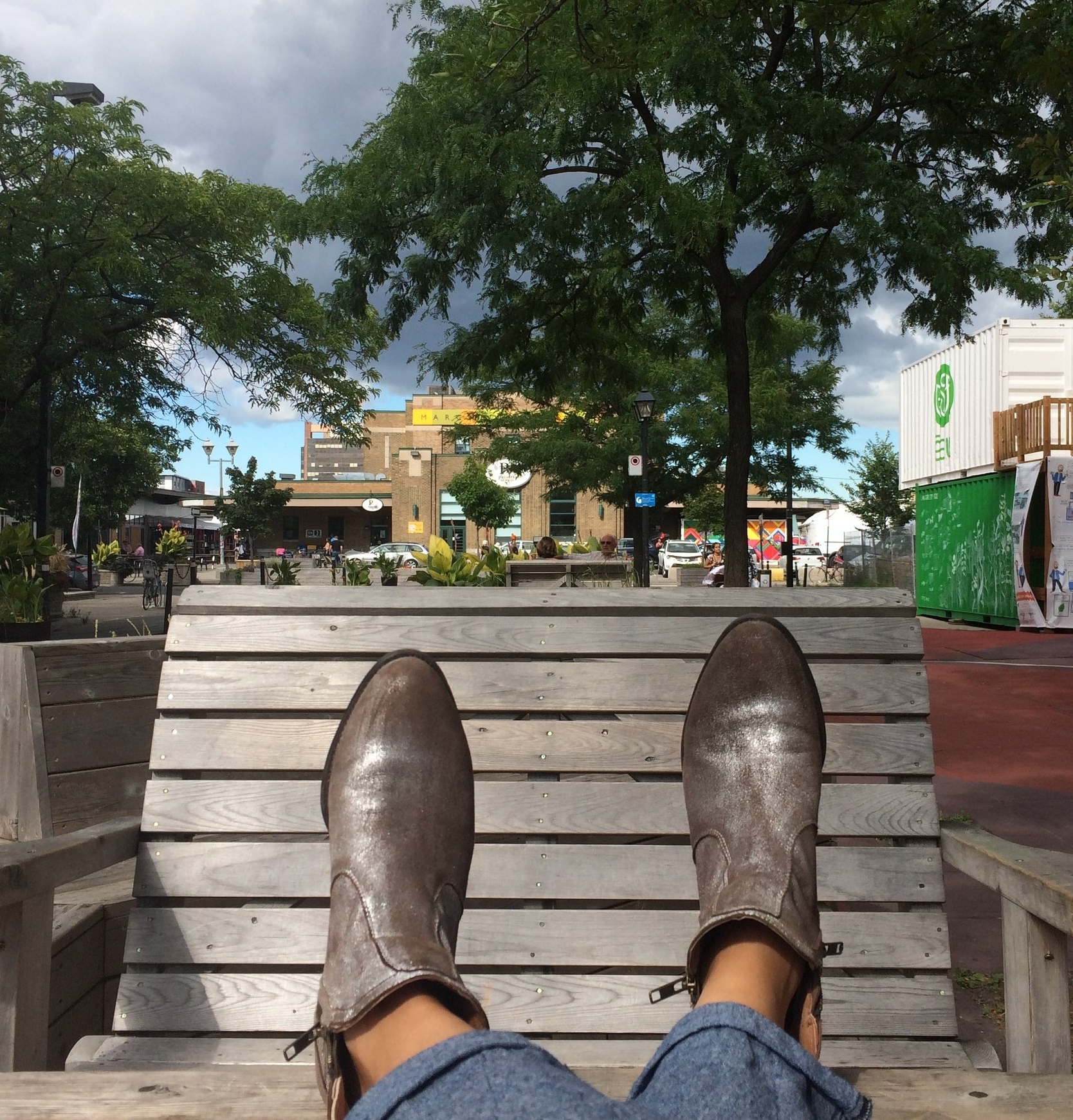 Worksite Wellness
It's no secret that a high stress, sedentary lifestyle contributes to higher incidence of chronic disease and increased health care costs (for all parties involved!). In addition, this unhealthy lifestyle leads to decreased work productivity as well as poor quality of life. Corporate/worksite wellness events can be extremely effective in creating meaningful health and wellness behavior change that can spill into both personal life and business environment.
Each workshop is approximately an hour long. The first 30-40 minutes is lecture-format with 15-20 minutes of Q&A. Workshops are an easy, cost-effective way to engage your team whether you are a fortune 500 company, startup, non-for-profit, or a government agency. Each presentation includes a PDF handout of the material covered during the session. Presentations are available in Spanish for additional cost.
Cost per workshop= $449-799. Cost depends on whether talk is customized and/or requires language modifications.
Topics include but are not limited to:
Nutrition 101

Boost Your 9 to 5pm Nutrition

Healthy Weight, Healthy You

What's Eating You? All About Mindful Eating.

Fuel Your Fitness

Detox & Cleanse 101

Food Swaps: Our Favorite Tips and Tricks

Healthy Cooking on a Dime

Break the Sugar Habit

Combat Stress with Good Food & Good Vibes

The IBS Diet: The Foods You Can Eat

You Got To Have Heart

Gluten Free: Friend or Foe?

Got Bloat?

The Truth Behind Dietary Supplements

The Scoop on the Vegan, Vegetarian, and Locavore Lifestyle

A Toast to Good Health: The Holiday Survival Guide

The Busy Bride's Guide to Health & Happiness

Please feel free to write at alanna@alannacabrero.com for a detailed description of each workshop or if you are interested in a more personalized workshop for your organization/company.
Based in Brooklyn. Available all over.
Kind words from across the globe:
I started working with Alanna to lose weight before my wedding. I loved her program because it was different from all the ones I had tried before. It was all about balance and feeling well, the weight came off naturally. I lost 20 pounds and never felt deprived or had to stick to some unrealistic diet. I kept my social life, still went out to restaurants and parties, but with moderation and was now empowered to make better choices. Our sessions were very helpful to keep me on track, teach me better habits and monitor my progress. Here, I learned how to eat, what to eat, and more importantly how to combine these new habits into my daily life for weight loss and maintenance, as well as for energy, better sleep and overall better health.
- Leslie P. New York, NY
I learned about ACNutrition through her awesome and easy to make meals. I started to implement them in my life. Later on I had challenges feeding my baby girl of 5 months, Antonia. She was struggling gaining weight due to her milk allergy. ACNutrition provided me with great guidance that over time has helped Antonia gain weight, establish a healthy and easy food routine, and also allowed me to gain trust in myself.. Last but not least, her flexible formats for meetings and support are very suitable with my lifestyle. I liked the practical approach to food as well as Alanna's personalized service and very friendly persona.
- Laura N. Amsterdam, NL
I believe Alanna is a great professional. I have followed her social media for a long time and have found her advice and approach towards nutrition innovative and cutting edge. Alanna was great in listening to what I wanted to accomplish during the program. She was always on top of my goals, and looking for ways to help me achieve them from a very respectful, feasible, and thoughtful perspective. It has been a wonderful experience, so much I decided to continue with it for a longer term. Alanna has changed my approach to food, but also to life style; so that the changes I make come from a healthy and sustainable place. I would recommend her program "con ojos cerrados" (with eyes closed).

- Monica A. Bogota, CO
I started the 3-week challenge because I don't believe in diets and I liked the 'change in habits' approach much better. It has helped introduce new food choices, making my food more balanced, and attractive to eat. Alanna is very professional and knowledgeable; however what I liked the most was her flexibility to adapt the program to my fast-paced lifestyle, taking into account my different needs and making a personalized plan just for me.
- Abril A. Cancun, MX
The bottom line is this: the work we did together was so helpful and healing and I'm experiencing those wonderful effects months after we stopped working together. I realize that so many things we talked about have stayed with me and helped me when I needed it most. I've lost 8 lbs and feel amazing. I cook healthy vibrant meals and bring them with me wherever I go. Today at lunch, I brought my leftovers of bean, brown rice and collard greens. I'm not kidding!! And... I had baby carrots and hummus for a snack! So there you have it. Thank you so much for everything. Your faith and energy in me has helped me so much. Thank you!!"
- Nia H. Los Angeles, CA
Thanks to her dedication, knowledge and sharp intuitiveness as to what works for ME, Alanna has integrated all smiles in every aspect of my personal wellbeing through practice, experimentation, and learning. It is she that should be patting herself on the back for consistently delivering priceless guidance in every nutritional regard to my SELF.
- Andre A. Cuernavaca, MX
Working with Alanna has made a huge impact in my life. I'm learning about vegetables and grains I never knew existed and how eating can affect how I feel and how my body reacts. My energy level has increased and I am learning to cook for the first time in my life (the right way!). Alanna is so helpful in walking you through the process and supporting you along to incorporate these healthy habits into your everyday life.
- Gaby G. Miami, FL
Working one on one with Alanna was a great way to get myself motivated to have healthy eating (and life-style) habits during that "oh so difficult fall-to-winter holiday time period!" I continue to apply everything I learned in my sessions with Alanna, and I frequently reference our conversations. Alanna helped me target specific goals and personalized health concerns. It was great to share my progress and accomplishments, set new goals, and achieve them.
- Maria-Jose F. Rockleigh, NJ
Alanna is very well-informed and has a way of giving you a whole new perspective on food and nutrition. By tackling a new food group each session, you really delve into the properties of foods and their effects on your body. So, no matter how much you think you know, I would still recommend Alanna's programs for their wholistic nature and grassroots approach to healthy living.
- Laura L. Copenhagen, DK
Ask & Contact
Haven't quite figured out if Alanna Cabrero Nutrition, PC is right for you? That's okay! Sometimes it helps to ask additional questions. Shoot me an email at alanna@alannacabrero.com to help answer any additional questions you may have about the nutrition plans and how your goals can be achieved by working together. If you already know what session/program you would like to join, please jump ahead to Work With Me and schedule your session!